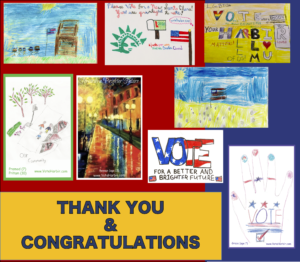 Thank
you to all those voted and supported me. I may not have won the council seat for District 1, but WE have WON the ELECTION! We flipped the council! We have made history. For Santa Clara it is the beginning of a new era! The highest number of people have participated nationally and locally. You all have made it happen. The council has been turned from the controlling majority from 4 to 2 council votes by 3 new council members that truly represent the people. The people have taken back the council and therefore the city.
We must always remember the councilmembers are elected to act on behalf of "WE THE PEOPLE" (sound familiar). And so many people are more involved than ever before. I want to thank all the supporters and volunteers for being a part of this campaign. From the little kids, the youth, my dear friends near and a far, and my parents and family, together we practically won. As a challenger running against an incumbent it's terribly hard to get even this close. Yet, we are so close for the seat. So don't be disheartened but rather we have much reason to be proud. We have made history! We ran such a positive and fact-based campaign by involving so many people with the various initiatives- Canvassing, Phone Calls, Texting,
Postcards designed by children, Know The Facts Brochure, managing the bullying and trolls online, ads and so much more. In this case, it was not only my campaign but our slate of candidates. I am proud to be on the slate with Suds Jain, Kevin Park and Anthony Becker. It's proof that good candidates can win with clean campaigns too. I am excited and so happy for the future of the city, and all amazing things we can do. I will continue working on my priorities with the new council because I am confident that the council will be more welcoming and sensible. Please stay involved and help shape the future of our city! You have the facts and issues facing our city. Let's continue making the steps to address those. also check out my 180 day plan as a suggestion of how to proceed.
www.voteharbir.com
Congratulations to all of us and congratulations to the future of Santa Clarans!